The Gutter Company with more than one option!
At Superior Seamless, we are truly committed to providing the very best service to our customers and community. We treat each house as if it were our own family's home and take pride in our work and service to ensure our customers are 100% satisfied with their gutter system!  All gutters are custom made on site by experienced trained professionals, ensuring your home a gutter system that works.
Superior Seamless Gutters is a locally owned and operated company that has been serving the Berkshires, since 2002. We believe that when it comes to your home, everyone should have choices. That's why we pride ourselves on being a gutter company that provides more than one option. Whether it's open top, half round, or our patented hood system, we offer you choices in aluminum, copper and galvanized. We offer a variety of products to fit your home and budget. Whether you've never had gutters or just replacing your old gutters, see how Superior Seamless Gutters can help. We serve residential and light commercial customers in the Berkshires, Southern Vermont, Eastern New York and Northern Connecticut.
With our Patented Hood System, we guarantee your gutters won't clog. Our team is committed to ensuring your home is protected all year round regardless of the season, so if your gutter ever clogs for any reason at all, we will provide cleaning and maintenance completely free of charge.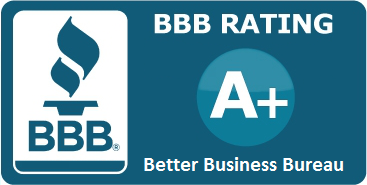 Proudly A+ Accredited Since 2009.
Assuring you a quality, professional installation from start to finish!