Welcome to Superior Seamless!
The Gutter Company with more than one option!
Superior Seamless Gutters is a locally owned and operated company that has been serving the Berkshires, since 2002. We believe that when it comes to your home, everyone should have choices.  That's why we pride ourselves on being a gutter company that provides more than one option. Whether it's open top, half round, or our patented hood system, we offer you choices in aluminum, copper and galvanized. We offer a variety of products to fit your home and budget. Whether you've never had gutters or just replacing your old gutters, see how Superior Seamless Gutters can help.  We serve residential and light commercial customers in the Berkshires, Southern Vermont, Eastern New York and Northern Connecticut.
All gutters are custom made on site by experienced trained professionals, ensuring you a home gutter system that works.
Why Choose Superior Seamless Gutters?
* We specialize in all things related to gutters.
* All our work is performed by experienced, well trained professionals.
* We are fully licensed and insured with workman's compensation.
* We're affordable and reasonably priced.
* We do the job we are contracted for – on time and on budget.
Superior Seamless Gutters installs copper and aluminum 5″ K Style, as well as 5" and 6" Half Round  rain gutters.
Never clean out your gutters again with our patented hood system!
Superior Seamless Gutters expertly installs our patented hood system using the same 0.32 material and color as the gutter, so color match is perfect. Our system look great, and is built to do exactly what it is supposed to do! Keep gutters clean and debris, ice and snow free.
Our Seamless Gutter Systems Are Leaf, Debris, Ice & Snow Free!
To Request A FREE Quote …Please Call (413) 281-6156.
In Addition To Open Top Seamless Gutters, We Offer Our Patented Hood System With A Lifetime No Clog Guarantee.
Do You Currently Have Seamless Gutters?
If So, In Most Cases, We Can Install Our Patented Hooded System On Your Existing Seamless Gutters.
Don't be fooled by plastic or metal screen covers or the sponge, that just freezes in the winter.
Our hood system is a solid aluminum cover made out of .032, and available in 16 stocked colors.
Protect Your Foundation  ~  Eliminate Mold Issues  ~  Protect Against Potential Rot
1. Protects your home from water damage.
2. Leaves and other natural debris stay out of your gutters.
3. Balls and Frisbees won't get stuck in your gutters.
4. Eliminates the risk of personal injury.
5. You won't have to perform the dirty job of cleaning your gutters.
6. Eliminates cleaning costs.
7. You won't need to worry about the risk of climbing a ladder to clean your gutters.
8. Eliminates standing water so your gutters won't become a breeding ground for mosquitos.
9. Eliminates entry ways for termites.
10. Plants will no longer sprout up from your gutters, nor will birds make nests.
11. Eliminates potential injury lawsuits.
12. Colors that compliment your home.
13. A system that works with your existing gutters on your home.
14. Adds to the market value of your home.
15. 16 colors and real copper.
16. Hooded system prevents ice buildup in gutter … this system works as an ice slide.
Commercial & Residential Installations
Specializing In Copper 16 oz.
Seamless Aluminum .032 Thickness
Our Hooded System With Lifetime Guarantee
Snow Guards  ~  Heat Tape  ~  Repairs  ~  Clean-Outs ~ Ground Drains
Had gutters installed today. Nice guys and the gutters look great. Actually got to see them in action tonight. It rained after I got home so I checked to see how the gutters were working and they work great. Thanks guys.
– Robert L.
Just had my gutters installed yesterday and they look fantastic ! Such a professional crew. The gutters are such a perfect match to the house and trim!
Thank you to all of the crew at Superior Seamless Gutters!
-Jan O.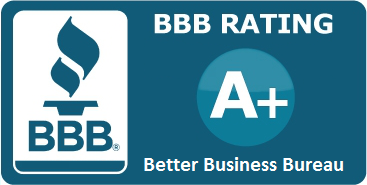 Proudly A+ Accredited Since 2009.
Assuring you a quality, professional installation from start to finish!